SLINTEC ACADEMY announces the appointment of five Foundation Professors as adjunct faculty members, namely Professors Ajith De Alwis (engineering), Sumedha Jayanetti (physics), Gamini Rajapakse (chemistry), Buddhi Marambe (agriculture) and Kamini Mendis (medicine). They are exceptional researchers recognized as leaders in their respective fields. Foundation Professorships at SLINTEC ACADEMY recognizes the candidate's eminence in several fields of study, transcending accomplishments in and contributions to a single discipline.  Further, national and, where appropriate, international recognition in at least one field is required.
Professor Ajith de Alwis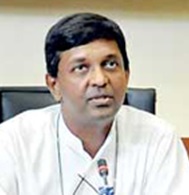 Professor Ajith de Alwis is a Senior Professor at the Department of Chemical and Process Engineering at the University of Moratuwa and is also the Director of the University of Moratuwa-Cargills Food Process Development Incubator. After completing his B.Sc. (Chemical Engineering) degree at the University of Moratuwa he obtained his Ph.D. at University of Cambridge, UK. Prof de Alwis was also a post-doctoral research fellow at University of Reading, UK and a visiting scientist at the Indian Institute of Science (IISc) in Bangalore. His research interests include developing environmentally friendly technologies for Sri Lanka, appropriate technologies for energy efficiency and conservation techniques for process industries, renewable energy systems,process modifications and optimisation techniques to maximize yields and resource usage,solid waste management and waste to energy systems. He was the Science Team Leader of the Sri Lanka Institute of Nanotechnology (SLINTEC) from its inception from 2008 to 2011. He is currently the Project Director of the Coordinating Secretariat for Science, Technology and Innovation (COSTI).
Professor Sumedha Jayanetti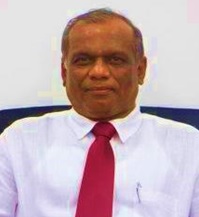 Professor Sumedha Jayanetti is a Senior Professor at the Department of Physics, University of Colombo. He is also the Dean of the newly established Faculty of Technology at the University of Colombo. He holds a B.Sc. in Physics from University of Colombo and a Ph.D. from City University of New York, USA. He is currently carrying out research in photovoltaic and gas sensing semiconductor thin films, magnetic thin films, semiconductor and metal thin film interfaces, nano and bulk scale properties, structural studies of metal complexes in supercritical solutions and mechanically milled powder interfaces, magnetic thin films, synchrotron radiation techniques, X-ray absorption fine structure spectroscopy (XAFS), X-ray reflectivity (XRR), X-ray diffraction (XRD), preparation of thin films using thermal deposition, electrochemical deposition and electron beam evaporation.
Professor Ganmini Rajapakse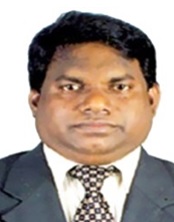 Professor Ganmini Rajapakse is a Senior Professor at the Department of Chemistry, University of Peradeniya. He earned his B. Sc. in Chemistry at the University of Peradeniya, and Ph.D. at the Imperial College of Science, Technology and Medicine, London, UK. He later carried out post-doctoral studies at Imperial College, Universities of Bath, Central Lancashire, Liverpool and UMIST, UK. He has been a visiting scholar at MAX-Planck Institute for Polymer Research, Mainze, Germany, University of Texas at Arlington, USA, and Research Institute of Electronics and Graduate School of Science and Technology, Shizuoka University, Japan. His research interests are nano-materials in energy conversion and storage, transparent conducting oxide nanomaterials, fluoride-doped tin oxide (FTO) nanomaterials and Ag(0) and Nb(V)-doped TiO2 nanomaterials, conversion of local minerals to highly valued nano-materials, novel and low cost electrocatalysts for oxygen reduction half reaction of fuel cells, advanced and intelligent textiles and gloves and custom made prostheses for orthopedic transplants. Professor Rajapakse is a Fellow of the National Academy of Sciences, Sri Lanka.
Professor Buddhi Marambe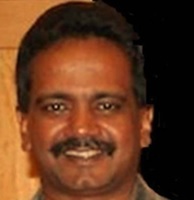 Professor Buddhi Marambe is a Senior Professor in the Department of Crop Science, University of Peradeniya. He obtained his B.Sc. Degree in Agriculture at the University of Peradeniya and D.Agr. from the Hiroshima University, Japan. His research interests include weed science, climate change and food security. He was the Head of the Department of Crop Science (2001-2003), Dean of the Faculty of Agriculture (2003-2009) and Director of the Agriculture Education Unit (AEU; 2009-2015) of the University of Peradeniya. Currently, he is the Chairman of the Board of Study in Crop Science at the Postgraduate Institute of Agriculture (PGIA) and Chairman of the National Experts Committee on Climate Change Adaptation (NECCCA) of the Ministry of Mahaweli Development and Environment, and a member of the Governing Council of the Rajarata University. He also serves as an independent member of the Board of Directors of several private sector organizations. Professor Marambe is also a member of the Government Delegation in climate negotiations at the United Nations Framework Convention on Climate Change (UNFCCC) during the past years.
 Professor Kamini Mendis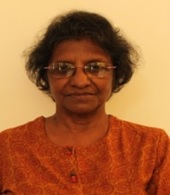 Professor Kamini Mendis obtained her M.B.B.S. from University of Colombo and her Ph.D. from University London. She founded the Malaria Research Centre at the Faculty of Medicine, University of Colombo, and an affliated postgraduate training programme in research which produced many PhDs. She continued her academic pursuits in Sri Lanka as the Professor in Parasitology until 1997 when she left for Geneva. Her original work on malaria research has been honoured by national and international awards such as the National Presidential Award, the Chalmers Medal of the Royal Society of Tropical Medicine and Hygiene, and the Ashford Bailey Medal of the American Society of Tropical Medicine and Hygiene. She chaired several international committees and delivered keynote addresses at international events in Tropical Medicine including being the Gorgas Memorial Orator, USA in 2000. She helped establish the Global Forum for Health Research in Geneva in 1997, and then served in the Transition Secretariat of the then Director-General-elect of WHO. She was instrumental in the planning and launch of the Global Roll Back Malaria Initiative in 1998 and then headed the component on treatment and elimination of malaria at the WHO Global Malaria Programme.