Sri Lanka Institute of Nanotechnology (SLINTEC) is a recognized pioneer in Nanotechnology and Advanced technology research in Sri Lanka. Being the first public-private research institute in Sri Lanka, it has made significant progress over the past seven and a half years.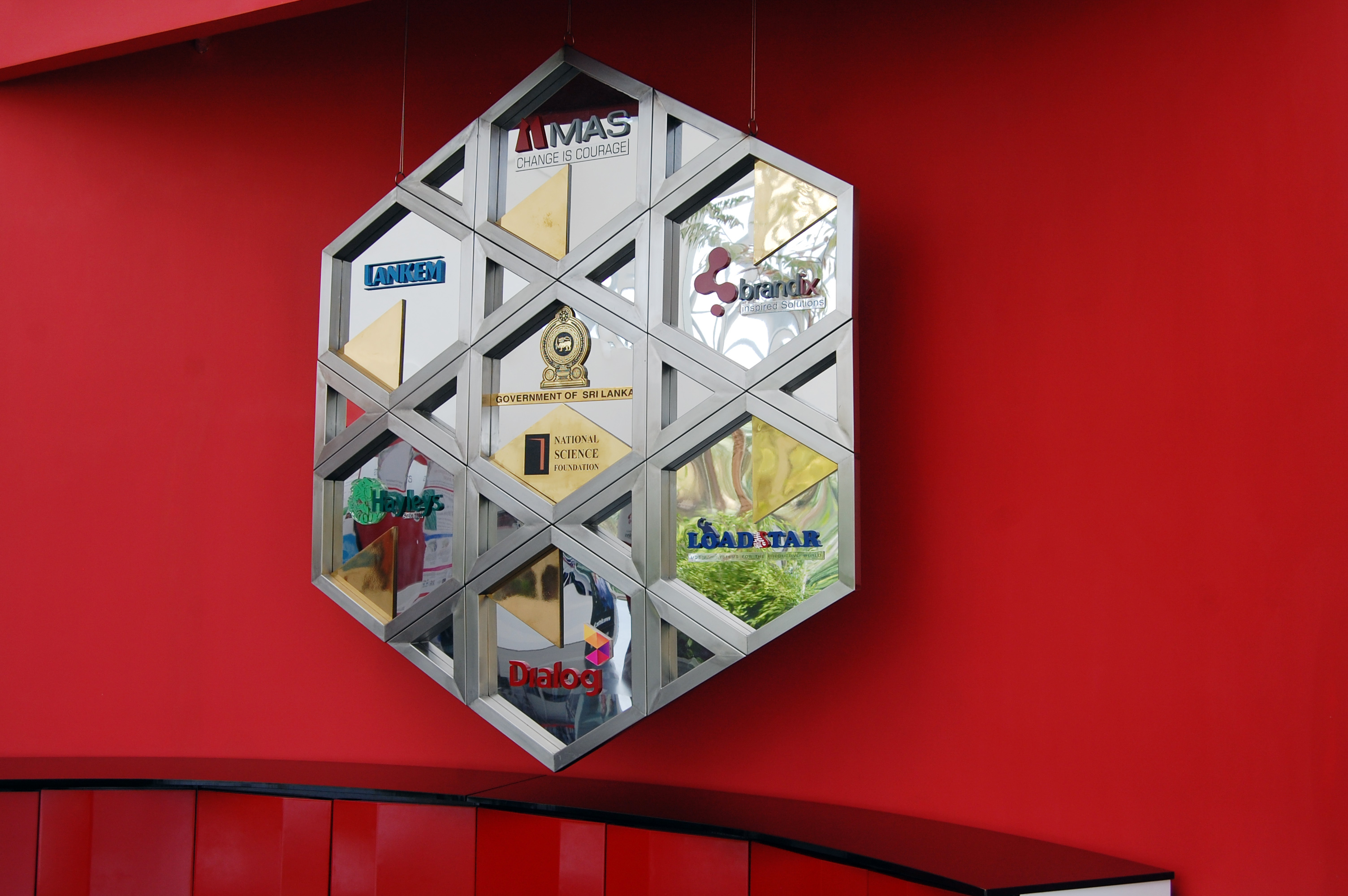 It holds several ground breaking patents in the area of nanofertilizer where technology transfer to Nagarjuna Fertilizer Ltd., India, in 2012 was a pioneering event. In addition, research in the apparel sector has led to the filing of several more patents where one has been transferred to Lankem Ceylon PLC. In the mineral sector, SLINTEC has initiated a pilot plant to convert Ilmenite sand to TiO2, a process to purify the Murunkan clay deposit, initiated a pilot plant to produce graphene oxide, pioneered futuristic research to convert TiO2 sand to Ti metal and begun extracting Thorium from Monazite sand; the latter effort is envisaged to augment future nuclear energy needs of Sri Lanka. In addition, SLINTEC has now expanded its research portfolio to include synthetic organic chemistry and nutraceuticals. The focus of synthetic organic chemistry research is to develop Advanced Pharmaceutical Ingredients (APIs) and cater to the newly emerging pharma sector in Sri Lanka.
In this backdrop SLINTEC ACADEMY, has taken the initiative of introducing Master of Philosophy (MPhil) and Doctor of Philosophy (PhD) Degree Programmes in Nano and Advanced Technology with the aim to provide high quality post graduate education to those interested in this field in Sri Lanka.

SLINTEC ACADEMY MPhil is open to graduates of all branches of Science, Engineering, Agriculture & Pharmacy with a Special/four year degree; three year undergraduates with a MSc can also apply. Applicants with an undergraduate GPA of 3.0 may apply; however, the average GPA of the current class of students is > 3.4.
SLINTEC ACADEMY MPhil is a full time research programme for two years, run at the Nanotechnology & Science Park at Pitipana Homagama, located within the Techno City designated by the Megapolis Ministry.
SLINTEC ACADEMY, which is approved by the UGC, is a complete Sri Lankan venture; it is the degree administration and knowledge dissemination arm of SLINTEC. It is a private but not-for-profit degree awarding campus dedicated to creating world class research graduates.
Selection to the SLINTEC ACADEMY MPhil in Nano and Advanced Technology programme is need blind but financial assistance provided is need based. Applicants with exceptional merit will be offered full or partial scholarships.
Why MPhil and PhD in Nano and Advanced Technology at the SLINTEC ACADEMY?
Relevance of Nano and Advanced Technology: Recent innovations in technology and scientific approaches to Nano and Advanced Technologies make this an exciting time period to learn and do research in this area.
Research areas:  Through understanding of the theory and application of Nano and Advanced Technology, students will carry out research in Smart Agriculture, Apparel, Water Purification, Healthcare and Mineral Resources, Innovative Rubber Products, Advanced Synthetic Organic Chemistry, Synthetic Biology, Energy Harvesting and Storage, Advanced Engineering Materials, and Advanced Surface Coatings and Packaging.
Unique facilities: Research is aided by the available instruments ranging from Scanning Electron Microscope, Transmission Electron Microscope, Atomic Force Microscope, Nuclear Magnetic Resonance, LCMS, BET, Thermal Analysis, among a plethora of high end equipment and access all scientific publication from "Science Direct" facilitating publications of their research papers in high impact journals. In addition, students can enjoy sports facilities and in house accommodation.
Academic-Industry amalgam: Students will learn how to balance scientific knowledge gathered in the lab with the research demands of real-world industries – how to manage scientific expectations of the industry and work with them to take laboratory "proof of principles" to development leading eventually to commercialization.
World class Faculty: Internal faculty of 30 out of which 27 are PhDs from leading universities who will prepare students to read, analyse and critically understand published scientific papers (accessed through "Science Direct") empowering them to learn the art of scientific writing and publish their research findings in high impact journals.
Where do SLINTEC ACADEMY graduates go from here?
The recipients of the MPhil degrees will either work within the Sri Lankan industry, government agencies and organisations with a strong research culture.
Or
Seek to advance to do a PhD in the best ranked Universities in the world
Or
Be transferred to a PhD program at the SLINTEC ACADEMY with a minimum of one extra year of research; those who complete their PhD may either do research in the industry or join the academia or opt for post-doctoral training in Universities abroad.
For more information visit: www.slintecacademy.lk
Prospective students can inquire at:
Email: vco@slintec.lk
Phone:
+94 11 465 0506